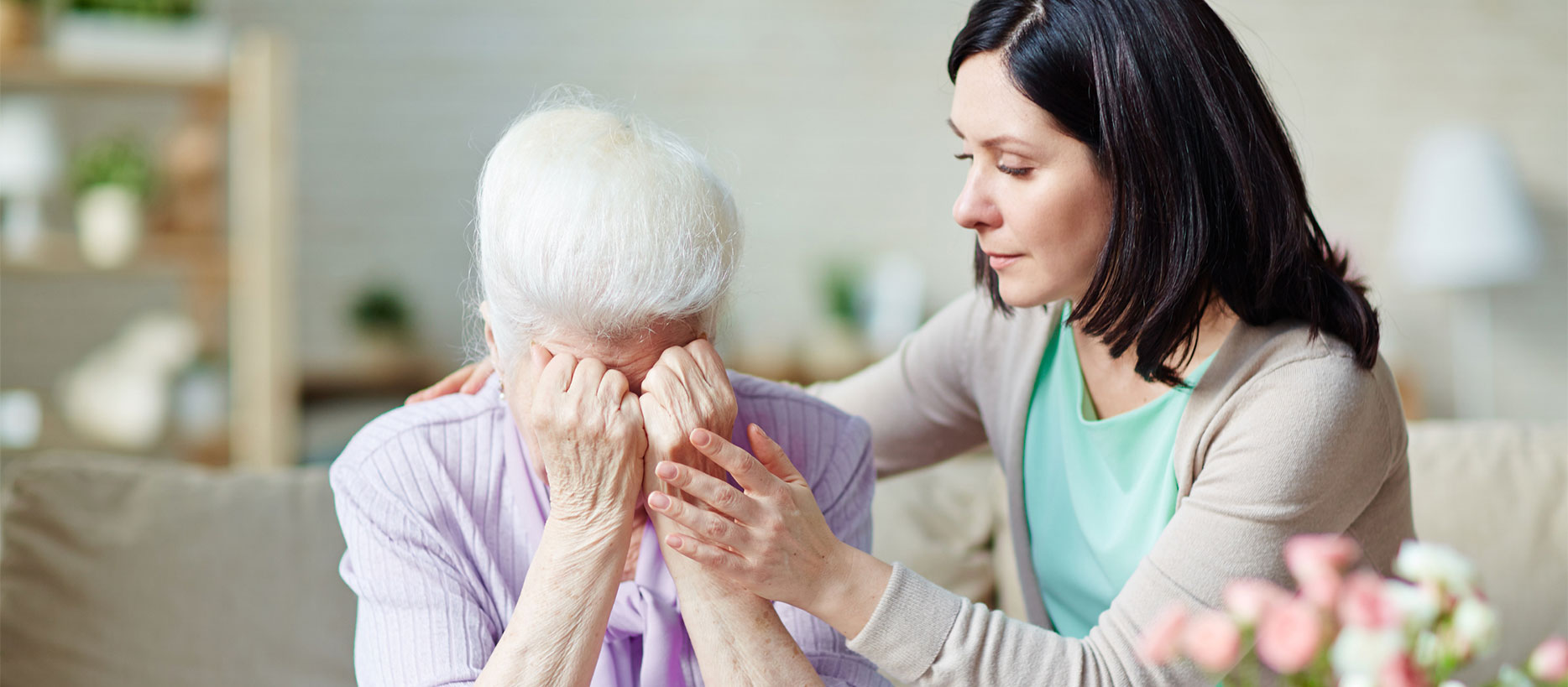 Understanding the 5 Stages of Grief
As we age, the likelihood of experiencing a loss due to death increases with each passing year. For older adults (those who are 65 and older), and indeed for adults who are younger than this, the first major loss we are likely to encounter is the loss
of a parent, aunt, uncle, or older friend. Once we reach older adulthood, loss is more likely to be a spouse or significant loved one.
All of these life losses are profound and impact us in many ways, and sometimes the stages of grief as we transition through our emotions can take time for us to process until we reach inner calm and acceptance of our loss.
The Five Stages of Grief are Identified As:
Denial: Feeling emotionally numb is common in the early days after losing a loved one. Some people may carry on with their daily lives as if nothing happened. It can be hard to believe that a loved one is not coming back.
Anger: Anger is very natural for people to feel after a loved one dies. Death can seem cruel and unfair, especially when the loss is sudden or unexpected.
Bargaining: It can be hard to accept that there's nothing we can do to change the way things are. Bargaining is when we start to make deals with ourselves, or perhaps with God if we're religious. It is common to ask "what if" questions during this stage – wondering how things may have been different or wishing one could go back and change things to turn out differently.
Depression: The pain of losing a loved one can be very intense and come in waves over many months or years. Life can feel like it no longer holds any meaning without a loved one in your life, which can be very overwhelming.
Acceptance: While grief may come in waves, most people find that pain eases with time, and it is possible to accept what has happened. While we may never get over the death of a loved one, we can learn to live again while cherishing the memories we have of those we have lost.
While each stage of grief is impactful in its own way, they manifest differently in each person and may not be specific to the sequence Kubler Ross states. However, each stage will be encountered throughout the grieving process.
Residents who live in skilled nursing or assisted living facilities have often experienced loss of a different nature; that of having to move out of their home, or a loss of independence. These losses are in some ways similar, though perhaps less profound. However, for many the emotional transition to acceptance is the same.
Grief takes time. It cannot be hurried. To support an older adult through this process, it is important to be there for them. Acknowledge the loss, speak the name of the loved one, and remember them. Let grief find its way through to acceptance, and know in your heart that peace and acceptance will come with time.
---
Grief Support and Resources:
RIDOH Grief Counseling Resources
Find a Grief Support Group in Rhode Island and Massachusetts (hopehealthco.org)