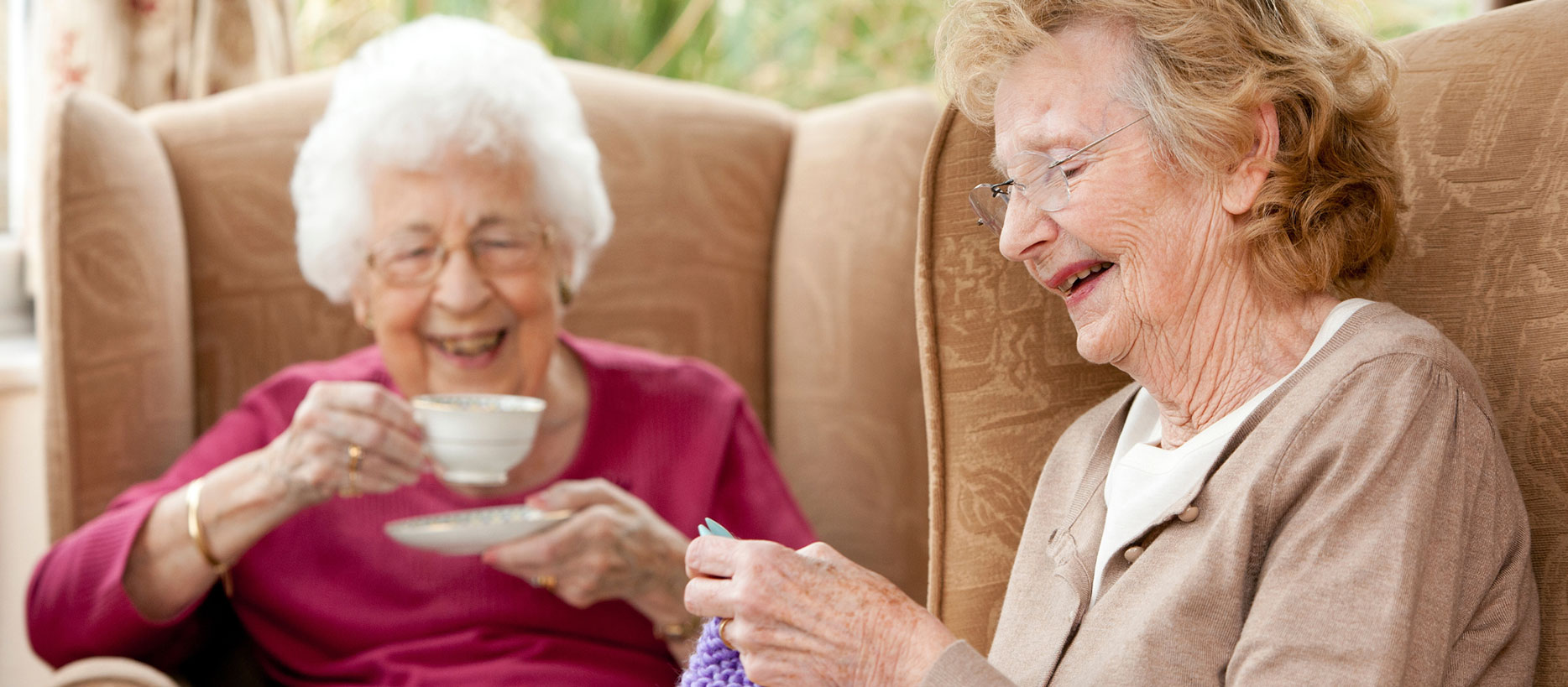 5 Things to Consider When Choosing a Long-Term Care Facility
Choosing a long-term care facility for yourself or a loved one is an important decision that is often met with apprehension. However, there are a few things you can do to help make the process easier.
1. Find the right type of facility to suit you or your loved one's needs.
There are different options available when it comes to long-term care – determining the best care option for you or your loved one comes first.
Nursing Homes/Skilled Nursing Facilities
Assisted Living Communities
Independent Living Facilities
Continuing Care Retirement Communities
2. Ask about background checks and staffing expertise.
Does the long-term care facility conduct national or state criminal background checks on employees? Asking this question is important, as the answer can be an indicator on how well staff are trained and how much time and care management dedicates towards recruitment, staff retention, and resident care.
What types of education, training, and experience do facility staff have? This is especially important if specialized care is needed to ensure all resident's needs are properly cared for.
What is the staff-to-resident ratio for each shift? The fewer residents per nurse or nursing assistant, the better!
How are staffing assignments made? Will the same aide be assigned to residents each time? If so, this is the ideal situation.
3. Ask questions about the services the facility provides.
What services are included in the rate you will pay? Are there additional costs for certain services offered at the facility?
Does the facility accept Medicaid?
What is the facility's policy on administering CPR to residents?
Does the facility require you to sign a mandatory pre-dispute arbitration clause or agreement in order to be admitted? (Note: Arbitration is a legal process in which a dispute is settled by one or more arbitrators who decide the outcome instead of a jury made up of members of the community. "Pre-dispute" arbitration means you must agree to arbitration before any dispute – including abuse or neglect – arises. If possible, choose a facility that does not require you to sign such clauses/agreements.)
Is there a particular type of special care your loved one will need? (for example, care for Parkinson's disease, multiple sclerosis, etc.) Does the facility provide that type of care? If so, ask what makes this care "special" and different from other care.
Under what circumstances could you be asked to leave?
4. Visit the facility at different times of day to observe the environment, staff, and care of residents.
A great way to get a feel for the environment of a long-term care facility is to spend time there. You can learn a great deal by taking time to sit and observe how staff interacts with residents. While taking a formal tour is great, it is also a good idea to visit the facility unannounced at different times of the day – during mealtimes, evenings, and weekends. If possible, chat with current residents and any family or friends who may be visiting to get a full understanding of life in the facility.
5. Will the facility be able to meet your needs, preferences, and routines?
It is important to discuss you or your loved one's needs with management. Asking how staff will meet those needs is important to ensure a facility is the right fit.
While choosing a long-term care facility can be difficult, these questions and suggestions are here to help ensure you or your loved one's needs are met. Having peace of mind that the facility you choose is the best possible fit can help make such a big transition more comfortable.
All residents at long-term care facilities have rights and responsibilities that should be adhered to and respected. If at any point after moving to a facility you feel you or your loved one's rights are being infriged upon, please give our office a call at (401) 785-3340. We are here to advocate for you and ensure all rights are being protected – as they should be.